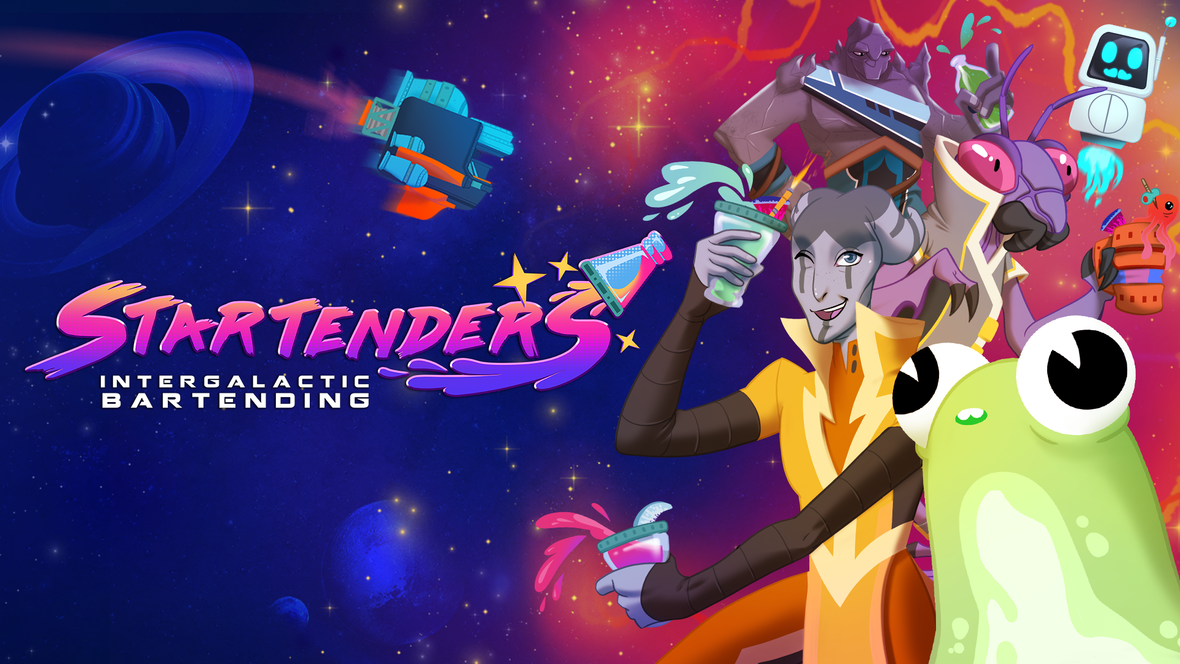 Make yours a double! Startenders: Intergalactic Bartending announces PS VR2 details, including free upgrade for existing owners
Intergalactic bartending game to arrive on next-gen headset in February – with existing owners able to snag it for free if they own it on the original PS VR. Cheers!


BRISTOL, UK – February 21, 2023 – Having boldly gone where no bar has gone before, brilliant virtual reality bartending game Startenders: Intergalactic Bartending will be serving up another intoxicating round of fun when it arrives on PlayStation®VR2 (PS VR2) on February 22nd.
Startenders: Intergalactic Bartending originally released on PS VR in September 2022, bringing immersive arcade-style gameplay which let players loose with a cocktail shaker, a collection of mad machinery, and an abundance of crazy ingredients to mix, shake and serve their way across the universe.
Startenders: Intergalactic Bartending on PS VR2 will be an enhanced release, taking advantage of the new headset and PlayStation VR2 Sense™ controller features to deliver the most immersive sci fi bartending game yet. The game will retail for $14.99 / €14.99 / £10.99 – but owners of the original PS VR version who upgrade their headset will be able to grab the PS VR2 version for free.
"We're delighted to confirm that anyone who owns Startenders: Intergalactic Bartending on PS VR will be able to get the PS VR2 version on us," says Chris Youles, Creative Director of Foggy Box Games. "We've been thrilled with the reaction to the game since it launched, and look forward to serving up even more hectic intergalactic bartending when the new headset releases next year."
Features
Four game modes: Campaign, Free Mix, Daily Run and Endless
Create your own custom drinks with over 2 million cocktail combinations
The quicker and more efficient you are, the higher the tips to upgrade your equipment
One chance a day to compete on the global leader board for the best score in Daily Play
Relax or train in-between shifts in your habitat.
Startenders: Intergalactic Bartending features a range of VR-specific accessibility options to allow maximum comfort for all players. Playable seated or standing, Startenders: Intergalactic Bartending also allows for teleport node-based locomotion and optional snap turning, seated mode height offsets, in-world subtitles, and height adjustment on all surfaces.
Startenders: Intergalactic Bartending is out now on PlayStation VR with a suggested retail price of $14.99 / £11.99 / €14.99, and published by Yogscast Games. The PS VR2 version will launch on February 22nd 2023, priced the same, with owners of one version getting the other for free.
Visit joinstartenders.com for more info.