SUPER FIGHTING ROBOTS, NINA AND ACE!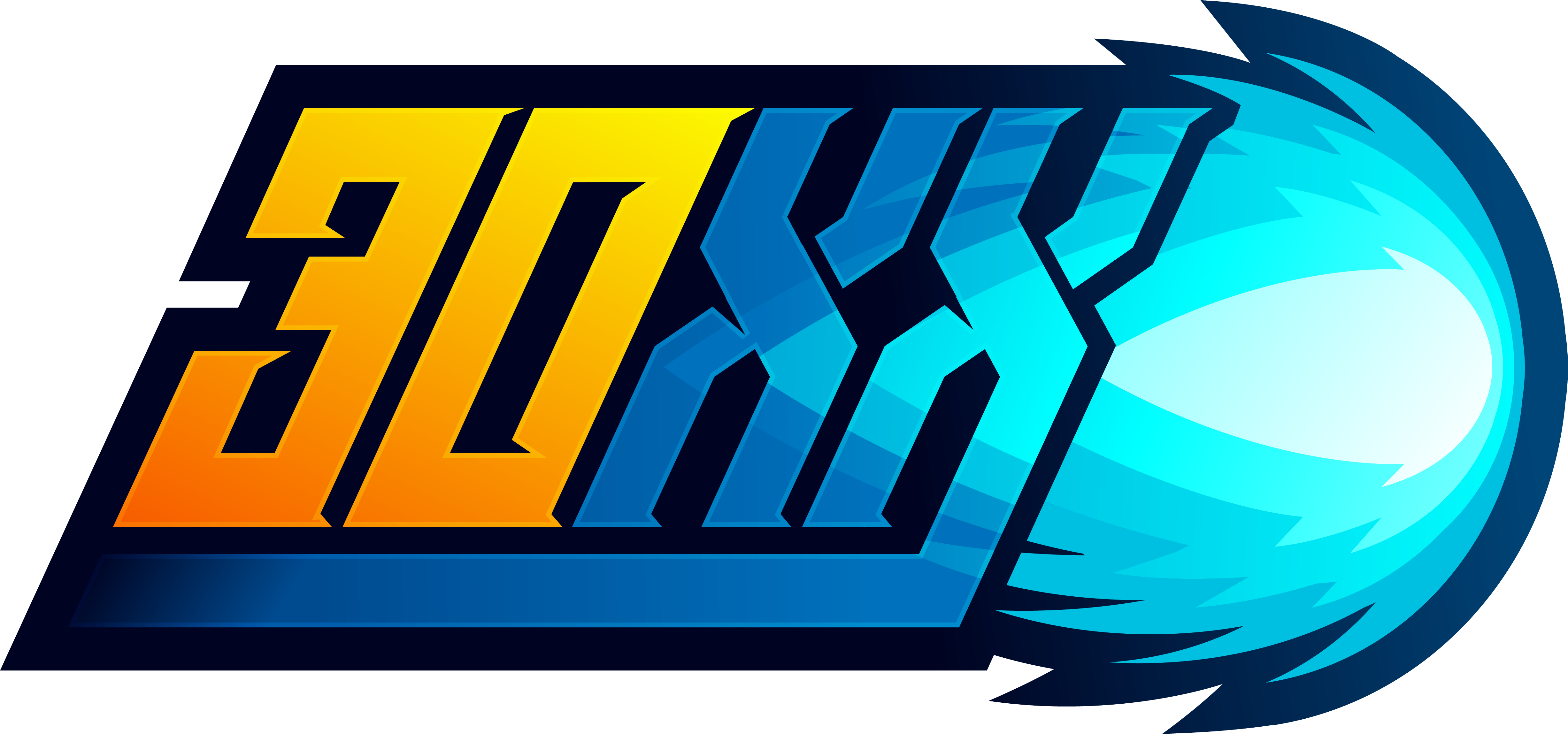 30XX (2021)

Designer(s)

Chris King

Artist(s)

Glauber Kotaki, Fabian Jastremski, Brandon Ellis

Publisher

Batterystaple Games

1-2 (local & online)

10+

TBD

Platform Availability

Expected on Steam, PS4, Xbox One, Switch

Genre
2D Platformer, Action, Roguelike
In the year 1987, Capcom created the blue bomber, Megaman. The series grew to sell over 36 million games throughout its series. However, in the late 2000's, Capcom seemed to drop support for the blue bomber merely using him in cameo appearances in other games and even cancelling a highly anticipated third game in the Legends spinoff. As you can imagine, many fans still wanted more of that gameplay and turned to indie creators to get their fix of the run and gun game play.
One such project hit Kickstart in the spring of 2014 under the title Echoes of Eridu. Once the project funded on Kickstarter, the designer, Chris King, and his team got to work on the game. The game changed form based on input of players on Steam who took part in the early access of the game. The team changed the name to 20XX and implemented many of the fans recommendations. The game officially released on Steam in 2017, and the team got to work on the sequel.
30XX is the highly anticipated sequel to 20XX and builds on the already great framework 20XX had created. The team is again looking for fan support once it is ready for Steam's early access, which is now available as of February 17th, 2021.
This article will receive a few revisions as major additions to the game are made. I will post to social media when major contents change.
Instead of reviewing everything via written article, you can watch some footage I streamed to see how I am reacting and how the overall game looks an feels.
Story
While I can't really speak on the story of the game yet, but from what I seen, it will be a continuation of the story in 20XX. Essentially, robots are revolting; Nina and Ace rush forward to battle the robots and restore peace.
Game Mechanics
Anyone familiar with the classic Megaman X series will quickly be able to understand 30XX mechanics. Essentially, you will be running and attacking enemies with either your buster (gun), saber, or one of the many boss weapons you acquire that each work differently. One of the moves that I most enjoy using and always have is dash, dash jump, and wall dash jump. Essentially, one of your buttons allows you to dash forward quickly; when combined with well timed jumps, you can cross large games. Similarly, you can jump and slide down walls; you can jump off the walls and dash jump as well. If you watched my playthroughs of the game, you will see me often dashing with most of my movements.
There are 3 types of enemies (not sure this games exact name for them yet):
Standard Enemies: These are just random assortments of enemies you will enough in the levels; usually a few shots will take them out. It is wise to take out as many as possible as they can drop health, armor, and other goodies.
Mid-Boss: Most level has a mid-level boss who is not as tough as a Guardian, but they definitely present a unique challenge.
Guardian: Each level has a guardian who when defeated will provide you a special power. Depending on the character, this will be a projectile or some unique weapon skill (like maybe an augmented sword slash). These are certainly tough foes to face and often require a lot more skill and extra attention to learn their patterns as the battle typically has multiple phases.
Artwork
I really enjoy the visuals in this game; a lot has changed from 20XX. I enjoyed the 20XX art, but you can certainly see a lot of refinement in nearly every corner of 30XX. I would say 20XX really looked like an indie game, but 30XX is much more polished and could be mistaken to be from a mid-sized publisher. This is likely due to the team recruiting Glauber Kotaki who has provided art for popular games like the Rogue Legacy series, Chasm, and others.
The music seems to have gotten an improvement as well. I enjoyed both games soundtracks, but I found myself really getting into 30XX songs. Maybe it also is because of the improved art style and music work so well together. I listen to a lot of game soundtracks in my free time, and I fully plan to get this one to enjoy while writing or even while working.
Co-Op
I really wish this was the type of game Amanda would enjoy because I would love to try out Co-Op mode, but I suspect these would frustrated by certain platforming elements of the game. I will certainly need to find one of my friends who will join me. This is something you never got in the Megaman series so I am excited to see this included feature even if I won't get much use out of it. If I had this growing up, I know me and my friends would have tossed the controller around between levels to get everyone a chance to team up with each other. I imagine this would be a solid couch co-op.
Final Thoughts
As mentioned earlier, there will be revisions to this article as major updates are released during the Steam early access.
As of right now, I am loving this game. I knew from the concept and discussing it in our interview during PAX 2020 that this would be a major hit for me. I will continue to play more and look forward to when the story elements are added into the game. Check back every month or so for updates; I will updated social media when I have also made notable updates to this article.
Links/Media
Disclosure
We received the a Steam key for the game in order to write an honest review; all reviews reflect the honest opinions of the writer.