If you love games with tiny trains, it is time to upgrade to make them less plain!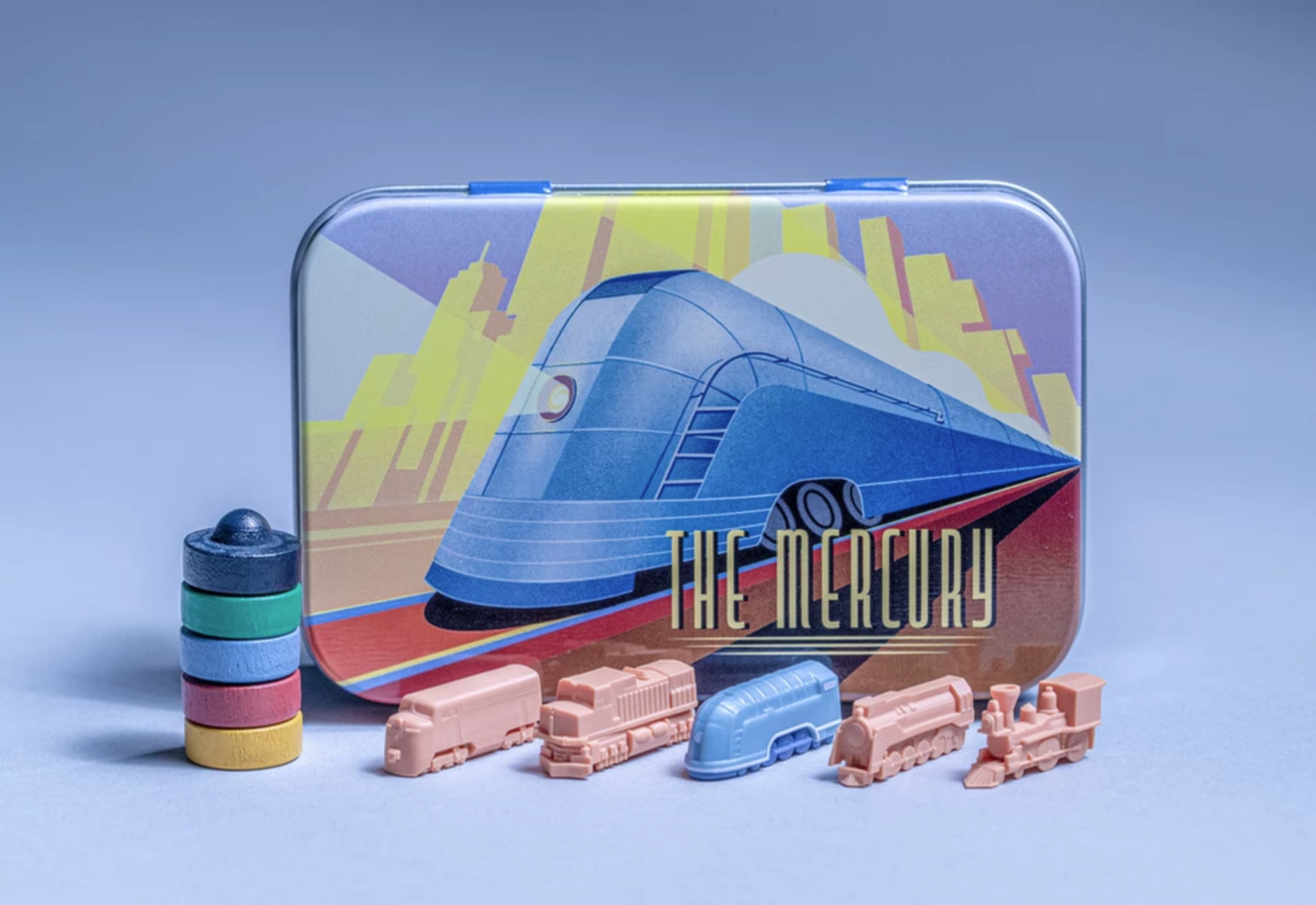 Deluxe Board Game Train Set

Publisher

The Little Plastic Train Company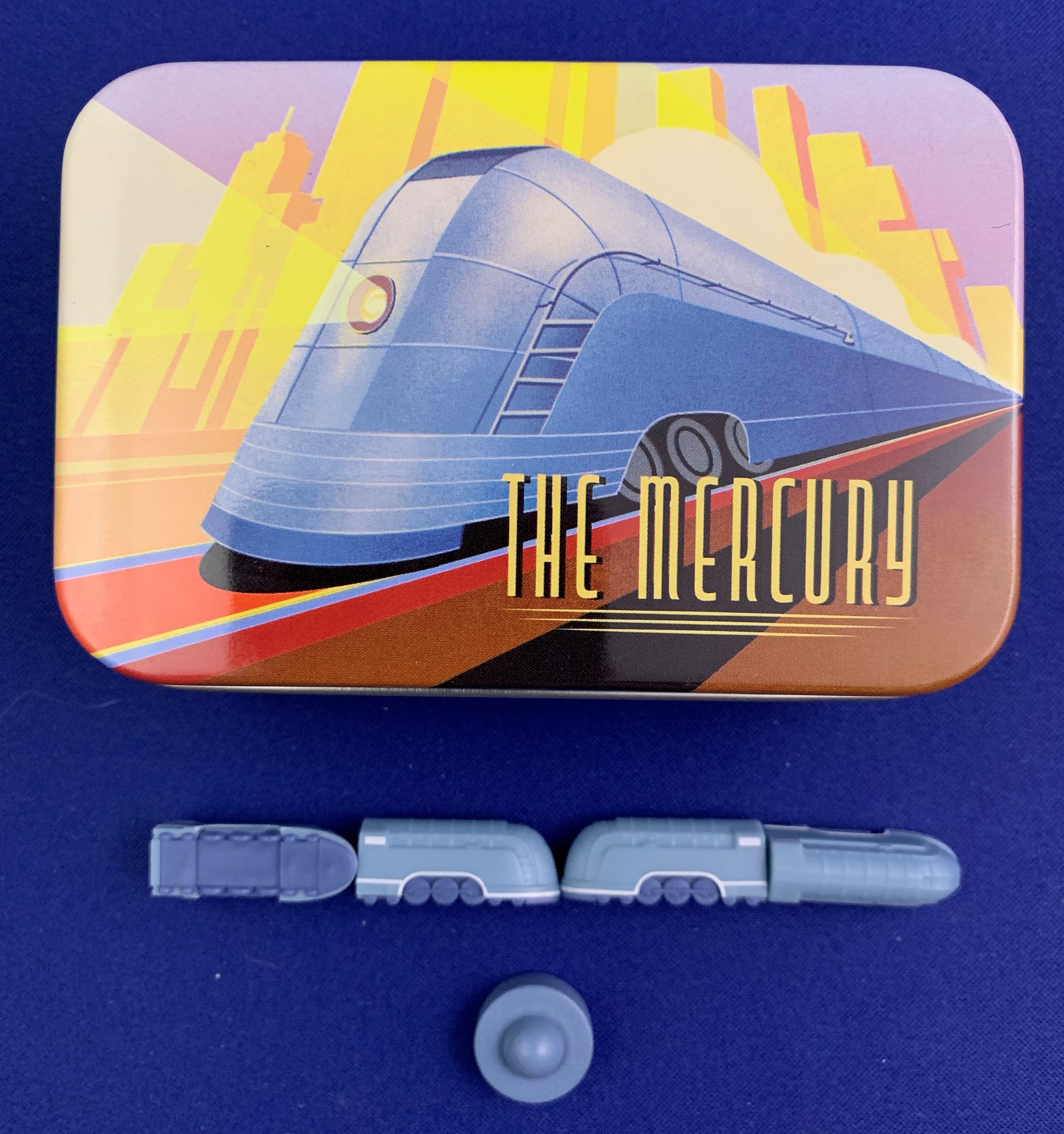 The WVGamers household loves the Ticket to Ride series; we have nearly every game in the series and played them over and over. However, even I have to admit that the plain train pieces are not that exciting. The 10th Anniversary US map and the upcoming 15th Anniversary Europe map does include upgraded trains, and Days of Wonder has released a couple unique trains such as the Milk Tankers and Halloween Freighter. However, the previously released game and components are near impossible to find now that they are out of print, and I expect the 15th Anniversary Europe version will be hard to find months after the game is released.
The Little Plastic Train Company is solving this by introducing their version of upgraded Train pieces in 5 different colored sets. These trains will have unique models and color mixtures allowing them to stand out and a heftier fell to them. We were sent one of the completed sets to review, and I am so happy they did!
Box and Components
The deluxe train sets will come in nice tins that are sized nicely to fit into standard Ticket to Ride boxes. Each tin will have unique art work that aligns with the trains they contain. Within each tin, there will be 48 of their unique train pieces and 1 stackable score marker.
The company plans to create 5 different colors sets of trains that generally align with the most common colors in board games; here are the currently planned colors:
Blue - The Mercury
Black - The Midnight Express
Green - The General
Yellow - The Hornet
Red - The Sunset
These include the names of the trains, but I can't confirm my assumptions match the intended train colors they replace.
While I know these trains will work for each of the Ticket to Ride sets, they can be used for other games as well such as Empyreal, Railways of the World, Irish Gauge, and there may be others that I am not aware of.
Here are some pictures of the components; the pictures do a decent job showing the quality, but holding and seeing them in person is by far the best way to experience these tiny trains. Also, the boxes fit nicely into the ticket to ride main box.
Final Thoughts
I am really excited for this Kickstarter and seeing the finalized designs for each of the other colors they offer. As stated at the beginning of this preview, we love Ticket to Ride and have played them a lot. Is this a necessary upgrade? Of course not, but I would say if you take pride in your games with tiny trains and play them often, this is a nice upgrade to get. Even if you don't get a full set, you should be able to buy the colors you do play often. I know we will likely get at least the yellow set for Amanda to use...though depending on the final price, my completion-ist nature may require me to get them all.
Their Kickstarter goes live on April 6th, 2021; you can sign up for a reminder on their website.
Links/Media
Deluxe Board Game Train Sets Kickstarter Campaign
Disclosure
We received the product in order to write an honest review; all reviews reflect the honest opinions of the writer.