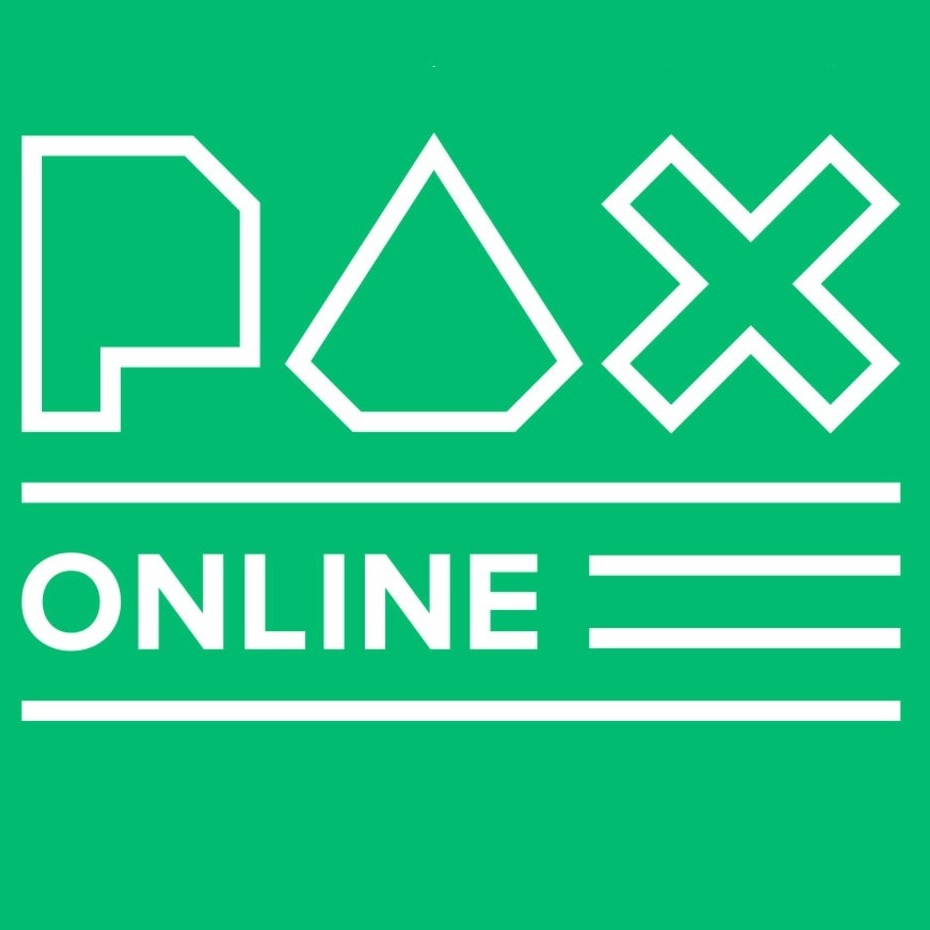 Brian and I had the pleasure of being a part of the media that helped cover some upcoming games for PAX Online this year, September 12th through 20th. Be sure to check out our interviews with a few publishers on our Youtube channel as well as our upcoming written reviews of some of the games we got to see and try out.
Monday, September 14

Stack Up

Charity organization for our armed forces (active and veteran service members as well as civilians) through the power of gaming and geek culture. They also promote mental health and combating veteran suicide through the Overwatch Program. They also do supply crates that consist of current generation gaming for our troops overseas. Take a listen and learn about their T-Rex mascot and more about this amazing organization getting ready to celebrate their 5th anniversary in November!

Batterystaple Games

30XX. In this roguelite action platformer, you take on the role of one of two robots who are trying to take down evil robots. Like Megaman? Check out 30XX and the first game in this series, 20XX.

Tuesday, September 15

Subliminal Gaming

Button City. Animal Crossing meets minigames. As discussed in the interview, I see this game as what Animal Crossing could be if we were able to do more interactions with our villagers and play games in the arcade. Ryan and Shandiin Woodward shared this amazing game with us and gave some insight about the history of their company as well as a little bit about their fur baby life.

Reptoid Games

Fire Tonight. Two teens separated by a city on fire. In a time before widespread internet and cell phones, how will they reach each over in a world determined to keep them apart? Find out in this narrative exploration game.

Tic Toc Games

B.Ark: Animal launched into space to escape a threat on their home world. With the help of some aliens, shoot through waves of enemies in custom ships as you try to take back your home world and to reach your humans.
Adventures of Pip: Even the smallest people can make a difference. Pip is a pixel who has the courage to fight 8/16-bit enemies all to save a princess kidnapped by an evil queen. Gain the ability to evolve/devolve into Pip's 8/16-bit forms thanks to the power of the Bitstream.

Thursday, September 17

Blowfish Studios

Winter Ember: This is a stealth like game that is set in the Victorian style world where you are trying to take down the militant regime while going unnoticed.
Projection: First Light: This is a puzzle-platforming game that follows Greta through a shadow puppet world. You get to control both Greta as well as the light to cast shadows for Greta to interact with in Indonesia, China and Victorian England.
Nine Witches: Family Disruption: Effing Nazi's. Now you have summon evil creatures in some strange ritual. It is up to a paraplegic scientist and his apprentice to stop the Nazi's. Through light action sequences and narrative puzzle solving, make your way across enemies lines. Use the scientist's ability to astral project and the apprentice's spry body to find clues and to deal with threats.
KungFu Kickball: Monks love to ball in this martial arts kickball game. Use each monks skills to knock down your opponents and kick balls into your team's bells/goals.
YesterMorrow: Something terrible has happened to your town when you were younger and there was nothing you could do to help. Years later, you discover the means to travel through time providing you the opportunity to set right what had happened to your home. Combat in this game is very different than you may be used to as you will use skills to cause your enemies to fall to terrain and other environmental surroundings.

Friday, September 18

Shiro Games

Darksburg: A town overrun by the undead; a team-up of unusual heroes step up to face this threat in this Diablo style action game. Utilize the heroes interesting abilities to mow down the hordes of undead and learn more about their individual stories.
Northgard: In this real-time strategy game, Vikings discover a new land, but winter is coming and is harsh. Quickly build your settlements to survive the winter months and deal with threats during the other seasons while expanding your territory.

Games we didn't have interviews with the designers, but we were provided keys to try out the game.

Fury Unleashed: Fury was a famous comic hero for years, but in recent issues, themes have been overused and people are less impressed by his adventures. Will the current issue be his last or will Fury help his creator rediscover the passion he once had?
Redneck Ed: Astro Monsters Show: Poor Ed. He just wanted to enjoy his simple life, but one day, he finds himself abducted by aliens who stole his face. Fight through arena's of aliens trying to earn your freedom.
As stated above, we plan to write up individual reviews for many of these games over the next few weeks in between our scheduled board game reviews. Until then, enjoy interviews on our PAX Unplugged Youtube playlist.