Can a game really help you better understand your emotions and the emotions of those around you? ZENtiles is certainly going to try.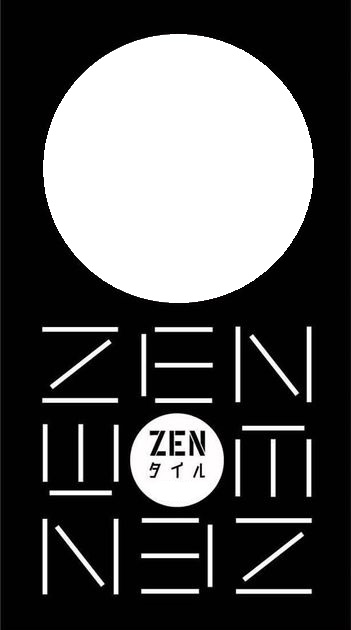 ZENtiles (2020)

Designer(s)

Yoichio Kawaguchi

Artist(s)

aiMIKI

Publisher

Chagachaga Games

1-4

12+

15m
This is probably one of the most unique board games I have had the opportunity of playing. Once I heard the concept of the game, I was immediately intrigued. ZENtiles is a unique game about understanding emotions of yourself and of others. In some ways, this game is almost like the gamification of meditation.
I have always been very fascinated with the concept of meditation and of idea of Zen. In college, I had 5-10 books on the topics, but I was never able to truly clean my mind to achieve either due to how overactive my brain is. However, the concept of turning that into a game, that is really interesting and may be something I can really enjoy and maybe will help me with that.
Ok, your not reading this to read my ramblings, let's talk about ZENtiles. This will not be your traditional board game.
Box and Components
The game comes in a sturdy compact box that contains rules in both English and Japanese, 1 ZEN garden print, 20 Emotion Stones, 12 Reward Stones, 3 Time Boards, and a glass marble stone. The components are amazing quality. The Emotion Stones are black and contain the English and Kanji for each emotion. The 12 Reward stones are white with black numbers on them. All of the stones are nicely polished, great quality, and feel great. The Time Boards are wooden and contain the seven days of the week listed across the top of each board and the hours of the day listed 1-12 twice (for the full 24 hours). The don't feel words can really describe how impressed I am with the quality of this game. Hopefully our pictures will do a good showing off the components.
Mechanics
The game has two distinct modes you can enjoy this game at so I will separate this into each mode (solo and multiplayer).
Solo
In solo mode, you are trying to understand your own emotions; so find a nice quiet place where you can think and be comfortable.
To setup, you will place the 3 Time Boards so they are arranged from the time you wake up on the left. Take the 20 Emotion Stones and place then nearby face down. Take the Marble Marker and have it nearby. You won't be using the Reward Stones in this version so they can be placed back into the box.
To play, you will take one of the facedown stones and read the emotion on it. Think about a time during the previous day that you felt that emotion.
If you did not feel that emotion, then you will place it face up in a discard pile and return to step 1.
If you did feel the emotion, place it near the time on the Time Board when you felt the emotion. Place it above the board for a positive emotion and below the board for a negative emotion. You can move it further away from the board above/below for strong emotions. It is fine if you felt multiple emotions during the same hour; simply arrange them near each other representing the quality of the emotion. Once you have done that, return to step 1.
Once you have placed 10 stones along the track, you can review each of the emotions and decide which you are the proudest for understanding about yourself (whether it is positive or negative). The goal is to understand your emotions and accepting that all emotions are apart of your life.
The goal of this mode is to truly understand yourself day to day. You can use this game as a way to journal your feelings each day and give a little time for yourself. Essentially, this is a meditative game; so if you are like me and unable to clean your mind to meditate, you may find this is a way to getting some of the meditative benefits even if you are not able to get into that state of mind.
Multiplayer
In this mode, you are trying to see how well you know others and their emotions. This can be played with 2-4 players.
To setup, the Time Board are setup like they were in solo mode best fitting the players typical day. The Emotion Stones are placed facedown nearby and the Reward Stones should be placed nearby. The current player will take the Marble Marker. The game is ready to be played.
To begin, select a player to be the Storyteller. They will randomly select one of the Emotion Stones and think when they have have felt that emotion during the previous day. If they did not experience that emotion, they can swap Emotion Stones from the supply.

Once they know when they felt that emotion, place the Marble Token on the time of day they experienced it. Draw two additional Emotion Stones to mix with the one you experienced. Place the stones facedown onto the table.
Provide a sentence of facts of what happened during that time yesterday without stating any feelings. So just something as simple as "Brian went to the dentist yesterday."
The other players may now ask questions to the Storyteller to gather more information. The Storyteller may opt not to answer, and when they do answer, they must avoid stating anything that would give away their emotion during that time. They may ask as many questions as they want.
Once ready, flip over the three Emotion Stones.
The other players will decide which emotion they thought you experience. Everyone will say count down from 3 and say ZENtiles (3..2..1..ZENtiles) and point to one of the stones. Each player will provide a justification for their selection.
The Storyteller will reveal the correct answer awarding Reward Stones to the players who guessed correctly. The Storyteller may optionally explain the situation that happened and why they felt the way they did.
Place the correct Emotion Stone where the Marble Marker is with it above the Time Boards for positive emotions and below for negative emotions. Return the other 2 stones back to the supply.
Pass the Marble Marker to the next Storyteller and continue this process.
The game will continue for a set number of rounds based on the player count.
2 Players - Each player is Storyteller three times.
3 Players - Each player is Storyteller two times.
4 Players - Each player is Storyteller once.
Whoever has the most reward stones is the most empathetic player.
Final Thoughts
As I said earlier, this is not your traditional board game, and it may not be for everyone. I really feel people who are going through a rough time may really appreciate this game, and those who simply want to understand themselves better will enjoy this game (this experience) a lot. I really see this more as a tool for meditation rather than a game, and that is perfectly fine. I have often enjoyed when things traditionally not game related received some gamification to make it more approachable by others. It is the same concept of using games for learning in the classroom or making online certifications have a reward system to help push you further.
The way it is structured, it is really easy to pick up and start using. The game offers other ways to use it to better understand not only your recent emotions, but emotions from earlier in your life. Again, this is probably one of the most unique games I have had the opportunity of playing, and I do expect I will begin using it as it is intended to help me find a little ZEN by understanding myself a little better since traditional meditation has not worked.
If you want a unique game experience or want to understand yourself better, I highly recommend checking this game out.

Here is the status of the live Kickstarter.
Links/Media
Disclosure
We received the product in order to write an honest review; all reviews reflect the honest opinions of the writer.